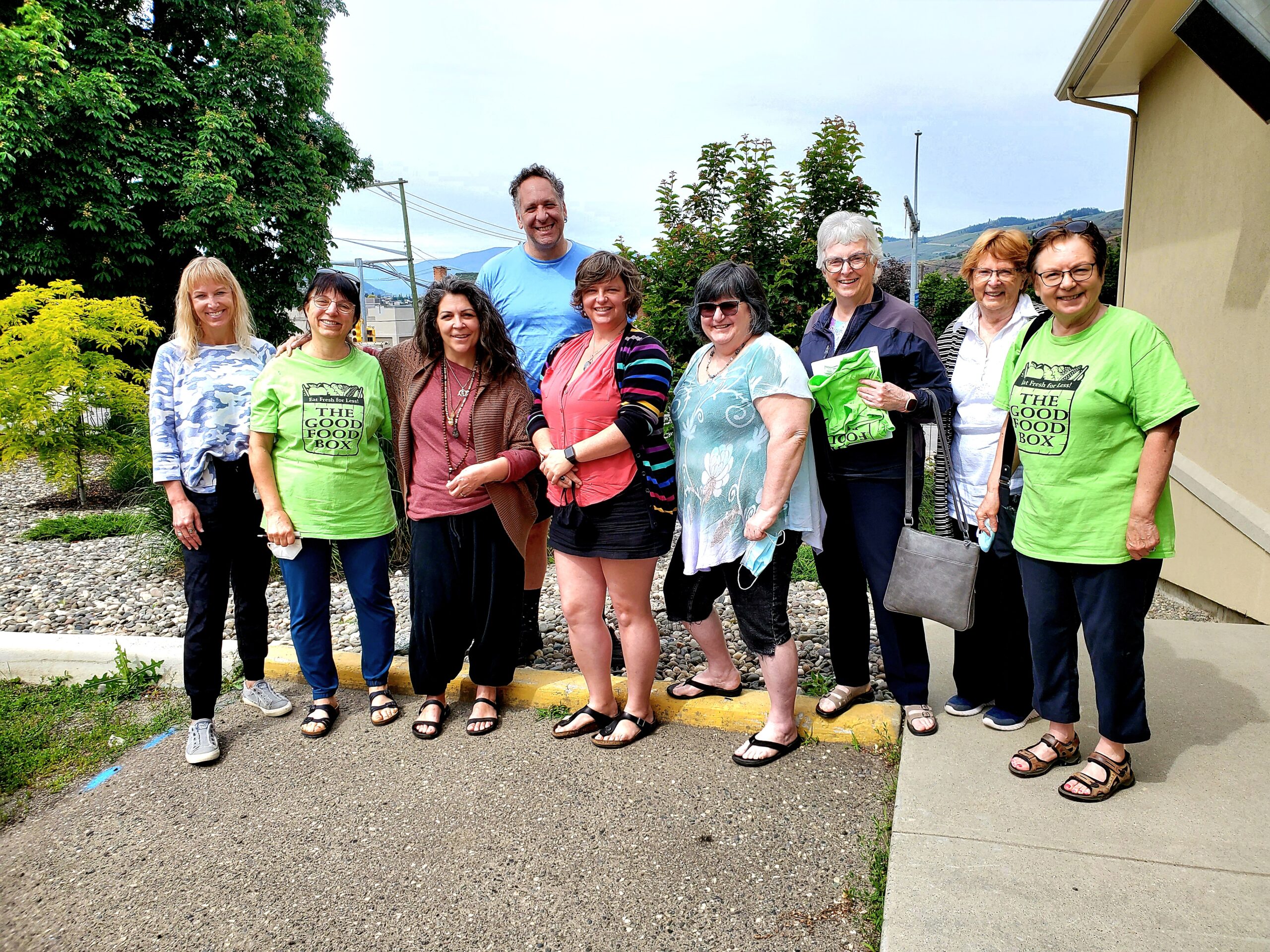 Donna Antonishak, President
I have been involved with The Good Food Box program
since inception.
I am committed to helping people access healthy produce and reduce food insecurity.
Tara Bradley, Vice President
Nine years volunteering with The Good Food Box has been exceptionally rewarding for myself and my family. My father, husband, and two teen children also happily volunteer. Food security in our communities is so very important to us. It feels great to be part of an important resource.
Diane Fleming, Program Coordinator
Everyone should be able to acquire adequate quantity and quality of personally acceptable food. I am passionate that The Good Food Box can help to achieve this goal.
Patrick Vance, Treasurer
I like to volunteer with The Good Food Box, because we deliver a critical service
to the community and the team is amazing to work with!
Christine Fraser, Secretary
I love volunteering for The Good Food Box because I get to help people in the community and see how happy it makes them to receive their Good Food Box. For some people this is a lifeline to food security and I'm super excited to be a part of it.
Alison Cysani, Director at Large
I volunteer for The Good Food Box because I have benefitted from the good work they do. It makes me feel valued knowing my contribution is helpings so many.
Darlene Wood, Director at Large
Volunteering at The North Okanagan Good Food Box gives me the opportunity to give back to the community in a positive way by contributing towards supplying healthy food options. I am pleased to be a part of this well run community organization that makes decisions with the whole of the community and its needs in mind.
Jayme Mckillop, Volunteer Coordinator
'The Good Food Box gave a lot to me, when I needed it. It feels very good to give back to the Good Food Box because of that. I'm grateful for the incredible work the Good Food Box has carried on for more than 20 years now.'
30 + year resident
Enthusiastic Local Food Promoter
Licensed Realtor at Remax Vernon
www.jaymemckillop.com
volunteersgfb@gmail.com
Want to be part of something great
and get involved with
The Good Food Box?
Wonder what motivates us?
Find out what our mission, philosophy, goals and values are.